Colombo, the bustling capital of Sri Lanka, is home to an array of museums that unlock the nation's storied past and vibrant present.
Introduction to Colombo's Museums
Colombo's museums are repositories of history, culture, and art, offering a glimpse into the multifaceted tapestry of Sri Lanka's identity. Here, we introduce you to some of the city's most prominent museums:
The National Museum of Colombo
The National Museum of Colombo, housed in an architectural gem from the colonial era, stands as Sri Lanka's largest museum. It boasts a rich collection of artifacts that span over two millennia.
Ancient Artifacts
Within its hallowed halls, visitors encounter an array of ancient treasures, including exquisitely carved stone sculptures, intricate jewelry, and irreplaceable manuscripts. The museum's galleries unfurl a chronological narrative of Sri Lanka's history, from its prehistoric origins to the colonial era and beyond.
The Royal Throne
Among the museum's most prized possessions is the resplendent royal throne of the Kandyan Kings. This intricately adorned seat bears witness to the island's regal legacy and celebrates the artistic prowess of Sri Lankan craftsmen.
The Natural History Museum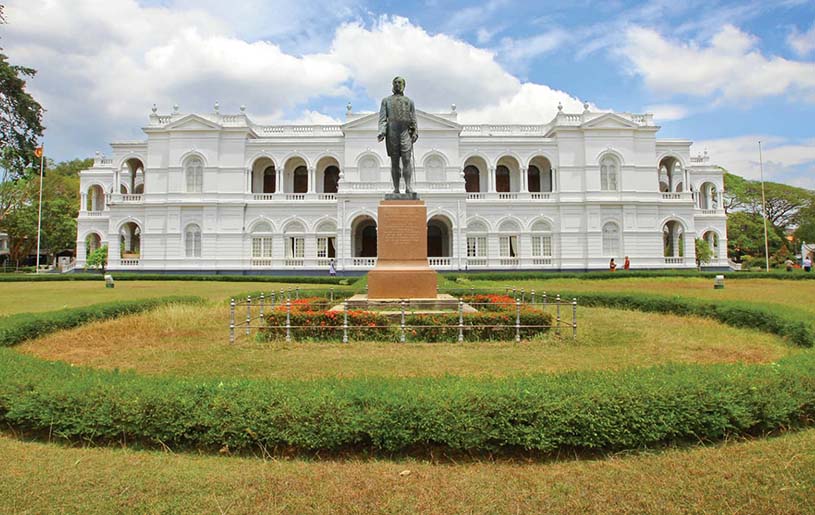 Nestled within the precincts of the National Museum, the Natural History Museum casts a spotlight on Sri Lanka's astounding biodiversity and geological wonders.
Flora and Fauna
Here, a captivating array of flora and fauna awaits, featuring taxidermied animals, preserved plant specimens, and geological marvels. It serves as a captivating introduction to Sri Lanka's extraordinary natural diversity.
Geological Marvels
For aficionados of geology, the museum provides an engrossing peek into Sri Lanka's geological history, featuring invaluable specimens and explanations of the island's distinctive rock formations.
The Dutch Period Museum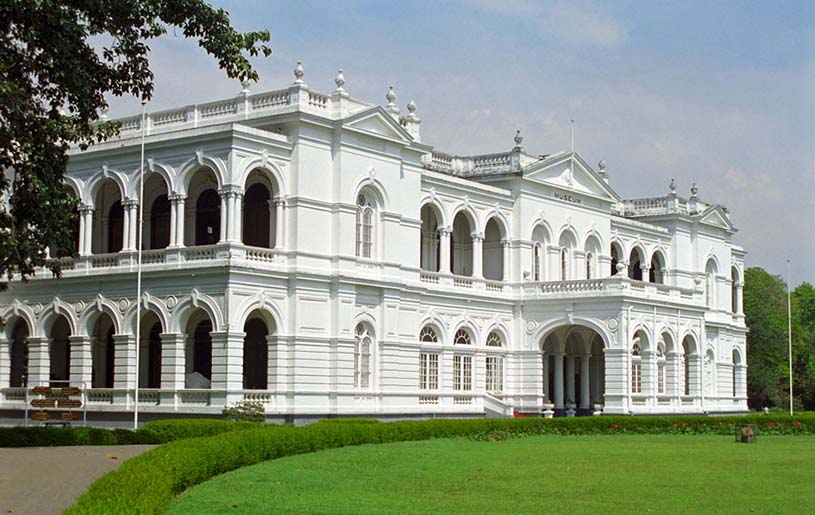 Sri Lanka's colonial legacy comes to life at the Dutch Period Museum, ensconced within an impeccably restored Dutch-era mansion.
Courtyard Oasis
The museum's serene courtyard garden, adorned with colonial architectural motifs, offers an oasis of tranquility amidst the city's hustle and bustle. It's an inviting locale for a leisurely amble and contemplation.
The Independence Memorial Hall
A symbol of Sri Lanka's triumphant march toward independence from British colonial rule, the Independence Memorial Hall serves both as a museum and a hallowed site of national importance.
Historical Reverence
The museum ensconced within the hall narrates the compelling saga of Sri Lanka's struggle for independence. It houses a wealth of photographs, documents, and artifacts that pay homage to the nation's heroes.
Architectural Grandeur
The hall's magnificent architecture and serene surroundings render it an ideal spot for reflection. The lush expanse of Independence Memorial Square, graced with walkways and fountains, draws locals and tourists alike.
The Colombo National Museum
A newcomer on the scene, the Colombo National Museum is a testament to Sri Lanka's commitment to preserving its cultural heritage. Situated in the heart of Colombo, it has emerged as a hub for art and cultural exhibitions.
Contemporary Art
The Colombo National Museum casts its focus on contemporary art and cultural expressions. It regularly hosts rotating exhibitions, showcasing the works of Sri Lankan artists and offering a glimpse into the country's evolving art landscape.
Colombo's museums offer an invaluable passage to delve into Sri Lanka's rich cultural heritage and its journey through the annals of history. Whether your interests gravitate toward ancient relics, colonial chronicles, natural wonders, or contemporary artistry, Colombo's museums extend an inviting hand to every inquisitive traveler. These institutions stand as guardians of Sri Lanka's cultural legacy, inviting visitors to embark on a captivating odyssey through time and tradition.