Baku, the splendid capital of Azerbaijan, strikes a harmonious balance between its ancient heritage and modern charm. This Caspian Sea gem is renowned for its cultural richness, architectural wonders, and a thriving culinary scene. To ensure that your visit is a memorable one, we've curated a set of essential travel hacks that will help you navigate Baku's vibrant streets and attractions with ease.
Embrace Tradition and Innovation
Baku seamlessly melds tradition with innovation. The Old City, or Icherisheher, is a UNESCO World Heritage site, featuring winding alleys, historic mosques, and the iconic Maiden Tower. Simultaneously, the Flame Towers, a trio of skyscrapers, light up the night with a dazzling display. Embrace both the city's illustrious history and its contemporary flair.
Immerse in the Old City
Roaming the Old City is akin to stepping back in time. Dedicate ample time to explore its cobblestone streets, visit the Palace of the Shirvanshahs, and soak in panoramic vistas from the Maiden Tower. Don't forget to haggle for souvenirs at local markets and indulge in traditional Azerbaijani confections.
Marvel at the Heydar Aliyev Center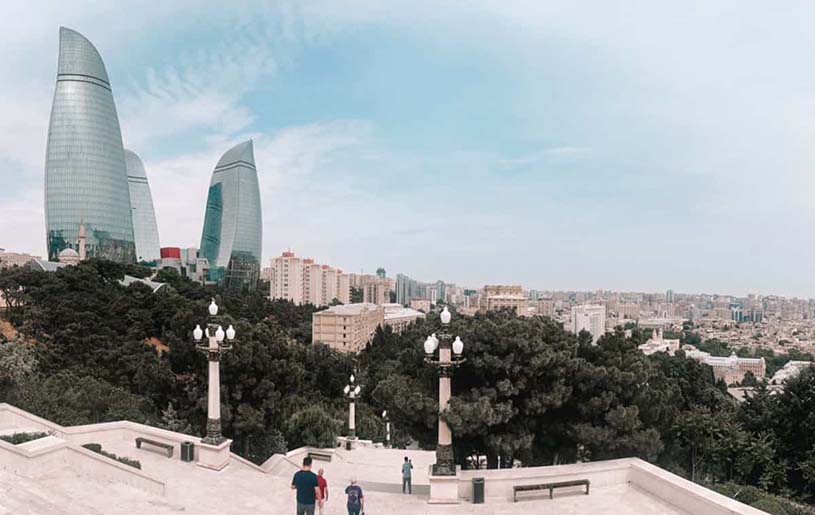 Architectural aficionados will be awestruck by the Heydar Aliyev Center, an architectural masterpiece designed by the renowned Zaha Hadid. Its fluid, futuristic design pays homage to contemporary Azerbaijani art and culture. Inside, you'll find exhibitions that celebrate the nation's history and contemporary artistic expressions.
Relish Azerbaijani Gastronomy
Azerbaijani cuisine is a culinary voyage filled with robust flavors and a diverse array of dishes. Ensure you sample the national dish, plov, and indulge in succulent kebabs and aromatic dolma. Chai khana, local tea houses, are a must-visit for savoring fragrant Azerbaijani tea paired with freshly baked pastries.
Simplify Travel with a Baku Card
For a hassle-free exploration of Baku, consider acquiring a Baku Card. This card grants unlimited access to public transportation, including buses, trams, and the metro, making it a cost-effective and convenient way to traverse the city.
Delight in the Caspian Sea Promenade
Baku's picturesque waterfront promenade along the Caspian Sea beckons for a leisurely amble. Be sure to catch the stunning sunset views and soak in the city's vibrant ambiance. Along the promenade, you'll discover an array of cafes and restaurants where you can relish delectable seafood dishes.
Unearth Azerbaijan's Historical Tapestry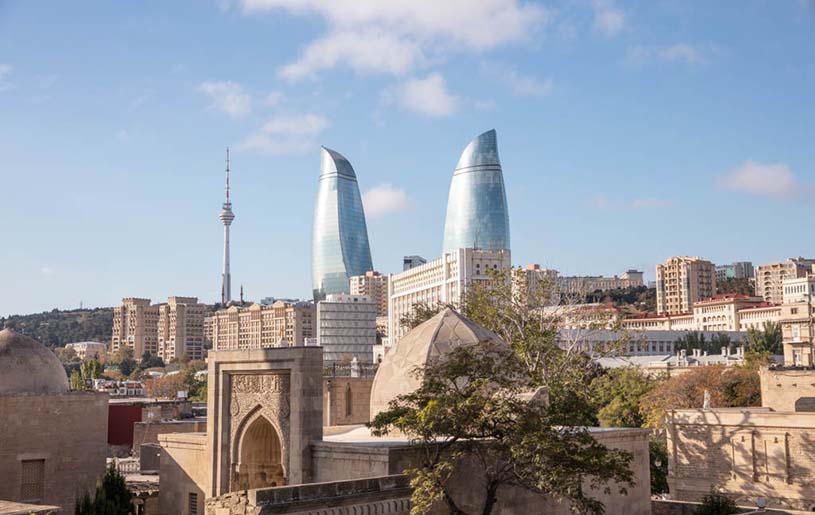 A visit to the National Museum of History provides a deep dive into Azerbaijan's multifaceted history and culture. The museum's exhibits span epochs, showcasing everything from ancient relics to contemporary artworks, offering a comprehensive glimpse into the nation's heritage.
Stay Connected with a Local SIM Card
To stay linked during your Baku exploration, consider procuring a local SIM card equipped with data. This will prove invaluable for navigation, translation, and sharing your Baku experiences with friends and family.
Respect Local Etiquette
Azerbaijan's predominantly Muslim culture, tempered by a secular outlook, merits respect for local customs. Dress modestly when visiting religious sites, and display minimal public affection, particularly in conservative areas.
Plan Enriching Day Excursions
Baku serves as an ideal launchpad for enriching day trips to its neighboring locales. Consider a visit to Gobustan National Park to marvel at ancient petroglyphs or an excursion to the suburban mud volcanoes for a unique natural spectacle.
By heeding these travel hacks, you'll be well-equipped to immerse yourself in the vibrant culture, historic riches, and modern allure of Baku. Whether you're meandering through the Old City, savoring Azerbaijani culinary delights, or marveling at contemporary architecture, Baku promises an unforgettable journey for every traveler seeking a rich and diverse experience.