I've discovered the treasures of Denver, and I'll be sharing some practical tips to enhance your journey in this mile-high city. From essential items to cultural insights, from navigating public transportation to savoring street food, you'll gain the keys to a seamless and enriching Denver experience.
Essential Travel Items: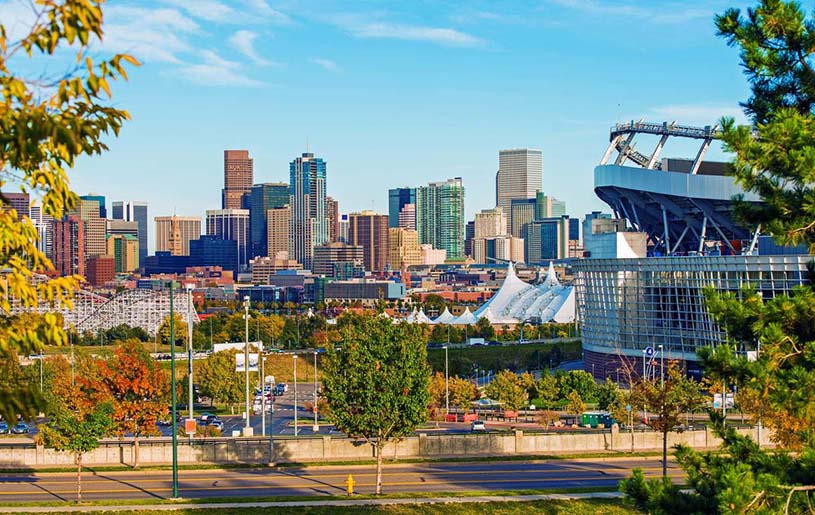 Before immersing yourself in Denver's allure, make sure to pack these essential items:
Water Bottle: Denver's altitude demands constant hydration; carry a reusable water bottle for convenience.
Sunscreen: Shield yourself from the high-altitude sun with a good sunscreen, especially during outdoor activities.
Layered Clothing: Denver's weather can change rapidly; pack layers to adapt to temperature fluctuations.
Comfortable Walking Shoes: Explore Denver's pedestrian-friendly streets with comfortable walking shoes.
Reusable Tote Bag: Embrace eco-friendly practices by carrying a reusable tote for shopping or essentials.
Local Weather Insights:
Denver's semi-arid climate showcases four distinct seasons with some variability. Here's a general overview:
Spring (March to May): Mild temperatures with occasional showers.
Summer (June to August): Warm days and cool nights, often punctuated by afternoon thunderstorms.
Fall (September to November): Crisp temperatures, vibrant foliage, and sporadic snowfall.
Winter (December to February): Cold temperatures with occasional snow, ideal for winter sports enthusiasts.
Cultural Awareness:
Denver's diverse culture is a tapestry of traditions. Enhance your experience with these cultural insights:
Respect for Outdoors: Coloradans have a deep respect for the natural beauty of their state, and when you visit Denver, it's essential to adopt the same reverence for the outdoors. Whether you're hiking in the Rockies, exploring a city park, or taking a leisurely stroll along a trail, remember to follow the Leave No Trace principles. This means leaving nature as you found it, disposing of trash properly, and being mindful of the environment. By practicing responsible outdoor etiquette, you'll help preserve the stunning landscapes that make Colorado so special.
Craft Beer Culture: Denver is renowned for its vibrant craft beer scene, boasting numerous breweries and taprooms. If you're a beer enthusiast, be sure to immerse yourself in this rich culture responsibly. Enjoy tasting a variety of craft beers, but always do so in moderation and be mindful of your alcohol consumption. Many breweries offer tours and tasting flights, making it a fun and educational experience. Please drink responsibly and consider using public transportation or designated drivers when visiting multiple breweries to ensure a safe and enjoyable time.
Local Art Scene: Denver's local art scene is thriving, with a diverse array of galleries, art studios, and striking street art installations throughout the city. Supporting local artists is a meaningful way to engage with the community and appreciate the creative talents of Denver's residents. Take the time to explore art galleries and exhibitions, attend art events, and wander through neighborhoods adorned with stunning murals and street art. By doing so, you contribute to the cultural vibrancy of Denver while also gaining a deeper understanding of the city's artistic spirit.
Navigating the City:
Denver's public transportation system, including light rail and buses, offers an efficient way to explore. Here's a guide to maneuvering the Denver metro system:
Riding the Light Rail: When using Denver's light rail system, the process is straightforward. You can purchase tickets at the station using either cash or a card, offering flexibility in your payment method. It's important to validate your ticket before boarding to ensure compliance with fare regulations. Validation helps maintain the efficiency of the system and ensures you have a valid ticket for your journey. Once you're on board, you can sit back and enjoy the convenience of the light rail as it takes you to your destination efficiently and comfortably.
Navigating the Bus System: Denver's bus system is an excellent way to explore the city and its surrounding areas. To make the most of your bus experience, there are a few key things to keep in mind. Buses are equipped with bike racks, making it easy to combine cycling with your bus journey. When paying your fare, it's essential to have exact change in cash or consider using a smart card for added convenience. To plan your bus trips effectively, you can check routes and schedules online, ensuring you arrive at your destination on time and with ease.
Denver Metro Card: For frequent travelers on Denver's public transportation system, the "MyRide" smart card offers both convenience and potential discounts. This card allows you to load funds onto it, making it easy to pay for fares without the need for cash. You can purchase and reload your "MyRide" card online or at designated transit stations, providing flexibility in managing your transportation expenses. Additionally, this card may offer discounts or reduced fares for regular commuters, making it a cost-effective choice for those who rely on Denver's public transit network. By opting for the "MyRide" card, you streamline your transit experience and make the most of the city's efficient transportation options.
Street Food Delights: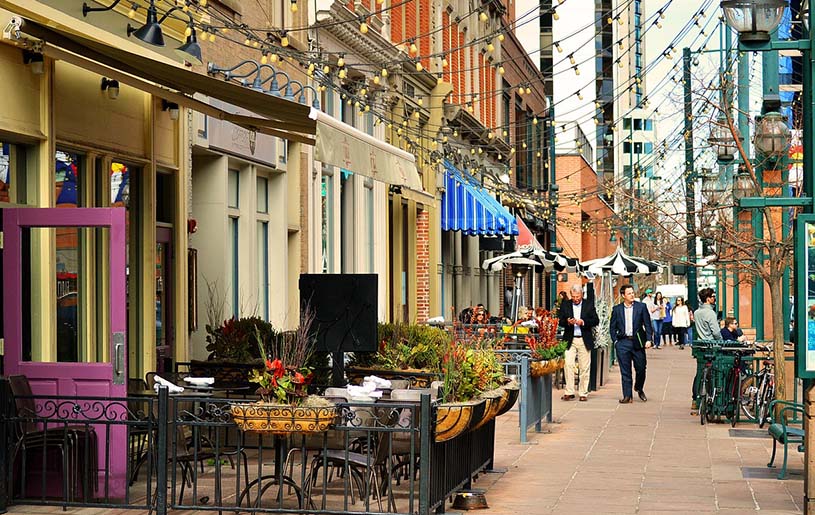 Denver's culinary scene extends to vibrant street food culture. Indulge in these popular street eats:
Bao Chicka Bao Bao: Step into the world of Asian-inspired culinary delights at Bao Chicka Bao Bao, where you can embark on a gastronomic adventure centered around bao buns. These fluffy, steamed buns are filled with a wide array of creative and delectable fillings that cater to a spectrum of tastes. From savory options like tender braised pork belly or crispy tofu with flavorful sauces to innovative combinations that might surprise and delight your palate, Bao Chicka Bao Bao offers a sensory journey through the art of bao making. It's a must-visit destination for those looking to explore the diverse and delightful world of these delectable buns.
Quiero Arepas: Quiero Arepas is your gateway to the tantalizing flavors of Venezuela, with a focus on the beloved arepa. These delightful cornmeal pockets are filled with an assortment of mouthwatering ingredients, creating a fusion of tastes and textures. Whether you're in the mood for savory shredded beef, creamy black beans, or the satisfying crunch of fried plantains, Quiero Arepas offers a menu that celebrates the essence of Venezuelan cuisine. The diverse fillings and the warm, welcoming atmosphere make this eatery a fantastic choice for those seeking a taste of South American culinary traditions.
Waffle Up: Waffle Up is a destination for waffle enthusiasts seeking both sweet and savory indulgences. At this charming spot, you can experience the delights of Liege waffles, a unique and delightful take on the classic waffle. These sweet and chewy waffles are crafted with a special dough that's studded with pearl sugar, resulting in a caramelized, crispy exterior and a soft, fluffy interior. Waffle Up offers an array of toppings and fillings to suit your cravings, from sweet options like Nutella and fresh berries to savory combinations like bacon and eggs. Whether you're in need of a quick and satisfying on-the-go treat or a leisurely brunch experience, Waffle Up has something to delight every waffle enthusiast's taste buds.
Street Food Safety Tips:
While relishing Denver's street food, prioritize safety with these tips:
Check Cleanliness: Opt for vendors with clean setups and well-maintained equipment.
Ask Locals: Seek recommendations from locals for trusted street food vendors.
Observe Hygiene Practices: Ensure vendors follow proper hygiene practices when handling food.
Local SIM Card and Connectivity:
Stay connected in Denver with a local SIM card:
Mobile Providers: Major carriers like Verizon, AT&T, and T-Mobile offer prepaid SIM cards for short-term visitors.
Purchase Locations: Find SIM cards at carrier stores, airports, and convenience stores.
Activation Process: Follow carrier instructions for easy activation and seamless connectivity.
Planning a 5-Day Itinerary:
Optimize your time in Denver with this 5-day itinerary:
Day 1-2: Explore Downtown: Visit 16th Street Mall, Larimer Square, and the Denver Art Museum.
Day 3: Nature Day: Hike at Red Rocks Park and Amphitheatre in the morning; spend the afternoon at Denver Botanic Gardens.
Day 4: Cultural Excursion: Discover the RiNo Art District, explore local galleries, and enjoy vibrant street art.
Day 5: Day Trip to Boulder: Experience the charming town of Boulder, visit Pearl Street Mall, and hike the Flatirons.
Budget Adjustments:
Make the most of Denver on a budget with these adjustments:
Free Attractions: Explore free attractions like the Denver Mint, Capitol Building, and Confluence Park.
Happy Hour Specials: Take advantage of happy hour specials at local establishments for budget-friendly dining.
CityPASS: Consider the Denver CityPASS for discounted admission to top attractions.
Recommended Day Trips:
Enhance your Denver experience with these day trip suggestions:
Rocky Mountain National Park: Immerse yourself in nature with a day trip to this breathtaking national park.
Golden, Colorado: Explore the historic town of Golden, home to the Coors Brewery and Clear Creek Canyon.
Colorado Springs: Discover the stunning Garden of the Gods and the historic Manitou Springs.
Insurance Recommendations:
Ensure a stress-free journey with these insurance options:
Travel Health Insurance: Consider plans from providers like World Nomads or Allianz for comprehensive coverage.
Rental Car Insurance: Check with your credit card company or purchase rental car insurance for added protection.
Trip Cancellation Insurance: Explore options from providers like TravelGuard or InsureMyTrip for peace of mind.
Denver's charm lies in its picturesque landscapes, vibrant city life, and warm community. Navigating the city is a breeze with its efficient public transportation, and the variety of activities caters to every traveler. The local street food scene, cultural gems, and breathtaking day trips make Denver a destination worth exploring. My journey through the city has been enriched by its friendly locals, diverse offerings, and the seamless blend of urban and natural wonders.
Denver beckons with a tapestry of experiences waiting to be woven into your travel story. By embracing local customs, savoring street delicacies, and planning wisely, your journey through the Mile-High City can be both enriching and unforgettable. Dive into the heart of Denver, and let the adventure unfold.