My recent road trip to Richmond was an enchanting journey through the stunning natural wonders that this city has to offer. I explored three remarkable destinations that left me in awe of the captivating landscapes and serene beauty.
1. Shenandoah National Park:
Location: Shenandoah National Park is located approximately 100 miles to the west of Richmond, making it a convenient day trip destination.
Experience: As I embarked on my drive along the renowned Skyline Drive, I was greeted by sweeping vistas of the majestic Blue Ridge Mountains. The park's abundant hiking trails allowed me to immerse myself in the lush forests, leading to the discovery of pristine waterfalls. Shenandoah's wildlife encounters were a highlight, with graceful deer and melodious birds crossing my path.
Services: The park offers well-maintained facilities, including visitor centers, inviting picnic areas, and well-equipped campgrounds.
Pros:
Breathtaking Scenery: The panoramic views of the mountains are nothing short of breathtaking.
Hiker's Paradise: Shenandoah caters to hikers of all levels, offering a variety of trails.
Wildlife Wonders: Witnessing native wildlife in their natural habitat was a truly magical experience.
Cons:
Peak Season Crowds: During the summer, Shenandoah can get quite crowded, so consider visiting during quieter times.
Personal Rating: I'd confidently rate Shenandoah National Park at 4.7/5 for its unparalleled natural beauty and diverse recreational opportunities.
2. James River Park System: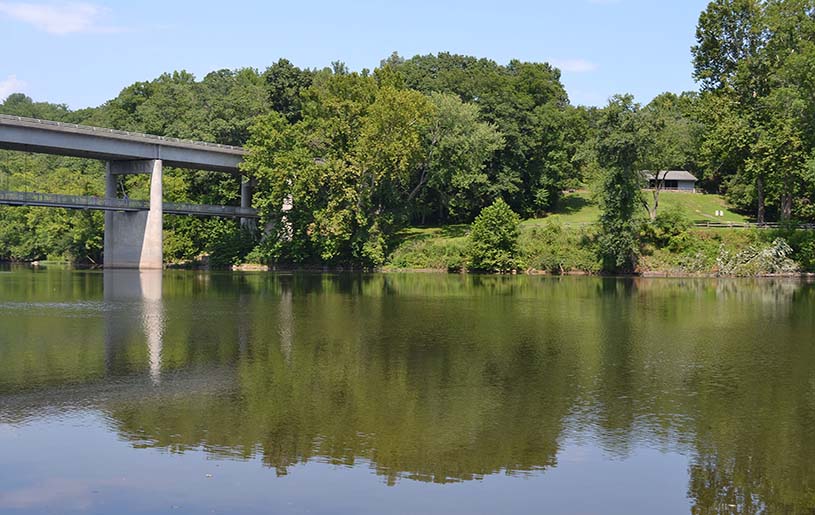 Location: The James River Park System is conveniently situated within Richmond itself, ensuring easy access to its natural splendors.
Experience: A day of exhilarating kayaking on the James River was a highlight of my trip, allowing me to appreciate the mesmerizing riverfront scenery and navigate thrilling rapids. The park also boasts an array of hiking and biking trails, including the iconic Belle Isle Loop.
Services: The park system provides convenient launch points for water sports enthusiasts and numerous entry points for hikers and bikers.
Pros:
Urban Oasis: Discovering such a natural haven within the city limits was truly remarkable.
Water Sports Galore: Kayakers and rafting enthusiasts will find their paradise here.
Historical Gems: The park's historical elements add depth to its allure.
Cons:
Limited Dining Options: While there are dining establishments nearby, packing a picnic may be a more convenient option.
Personal Rating: The James River Park System deserves a commendable 4.8/5 for offering outdoor enthusiasts a diverse range of activities right at the heart of Richmond.
3. Pocahontas State Park: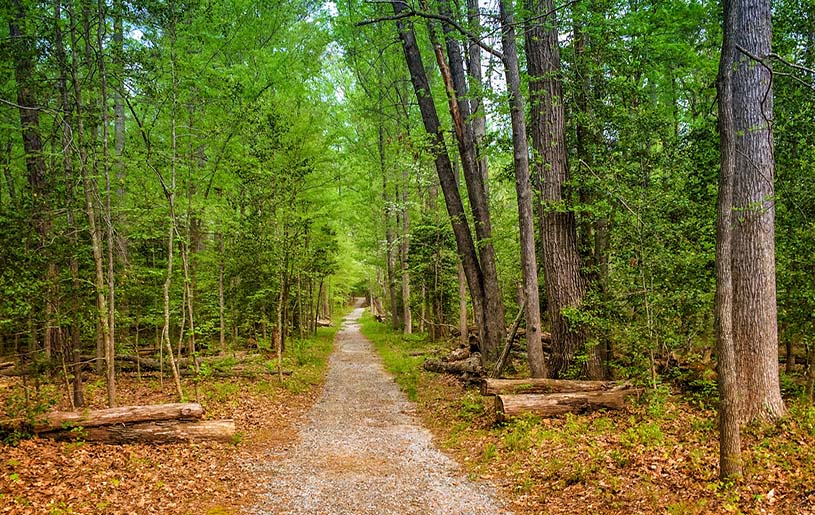 Location: Pocahontas State Park is conveniently located just 20 miles south of Richmond, ensuring a hassle-free drive from the city.
Experience: This hidden gem charmed me with its serene Beaver Lake and an extensive network of trails. I chose to explore the park on foot, relishing the tranquility of the lake and the enchantment of the surrounding woodland. Birdwatchers will be delighted by the park's diverse avian population.
Services: Pocahontas State Park offers well-maintained trails, inviting picnic spots, and an informative visitor center.
Pros:
Tranquil Getaway: It's the perfect locale for a peaceful escape from the urban hustle and bustle.
Family-Friendly: The park's gentle trails make it an excellent choice for families with children.
Birdwatcher's Paradise: Bird enthusiasts can spot a variety of species in this idyllic setting.
Cons:
Limited Water Activities: While the park features a lake, swimming and boating options are somewhat limited.
Personal Rating: I'd give Pocahontas State Park a solid 4.6/5 for its serenity and natural charm.
Road Trip Route: My road trip commenced with a drive westward on Interstate 64, leading to Shenandoah National Park. Upon returning to Richmond, I explored the James River Park System and Pocahontas State Park, both conveniently accessible by car.
Discounts and Pricing: I suggest checking the official websites of these parks for up-to-date admission fees and any available discounts, such as those for vehicles or annual passes.
Booking Platform: For reservations and comprehensive information about these parks, I found the official Virginia State Parks website to be user-friendly and a valuable resource.
My road trip in Richmond was a harmonious blend of natural grandeur and thrilling outdoor adventures. From the majestic mountains of Shenandoah to the urban oasis of James River Park and the tranquil retreat at Pocahontas State Park, Richmond offers a diverse range of experiences for nature aficionados. This road trip was a genuine immersion into the captivating landscapes of Virginia.