My recent adventure to Miami Beach was a whirlwind of electrifying nightlife, pulsating music, and the rhythmic embrace of the ocean. Each place exudes its own unique charm, leaving me with distinct impressions. I'll delve into three of my favorite beach party havens, offering insights into their services, exact locations, discounts, ticket pricing, recommendations, and booking platforms, all while sharing my personal experiences.
LIV at Fontainebleau Miami Beach
Location: 4441 Collins Ave, Miami Beach, FL 33140, USA
Services:
LIV at Fontainebleau stands as a globally renowned beachfront nightclub. Its offerings encompass VIP services, bottle service, and an exuberant dance floor where world-class DJs weave a tapestry of the latest hits.
Ticket Prices:
Ticket costs exhibit variability contingent on event specifics and featured artists. Typically, admission fees span from $30 to $100 or potentially more.
Recommendation:LIV at Fontainebleau is unquestionably a party haven. Its exciting ambiance and magnificent beachfront location make it the top choice for nighttime celebrations. I would give my experience here a rating of 4.9 out of 5 stars.
Nikki Beach Miami Beach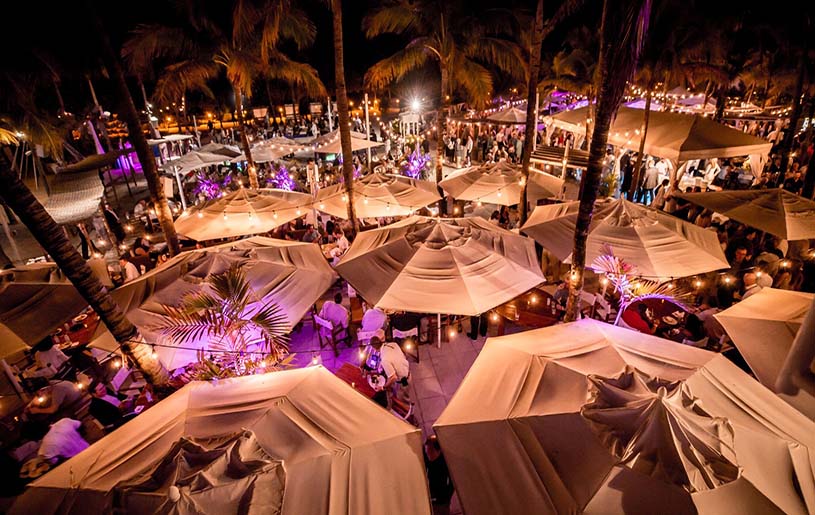 Location: 1 Ocean Dr, Miami Beach, FL 33139, USA
Services:
Nikki Beach embodies a renowned beach club experience, delivering opulent cabanas, beachfront gastronomy, and a spirited party atmosphere. It's particularly famed for its Sunday brunch soirees and live musical performances.
Ticket Prices:
Entry costs for Nikki Beach can fluctuate, with certain events necessitating cover charges of $20 to $50 or conceivably more.
Recommendation:Nikki Beach stands out with its beachside charm and lively atmosphere, making it an excellent choice for both daytime and nighttime gatherings. I would rate my experience here at 4.7 out of 5 stars.
Mango's Tropical Cafe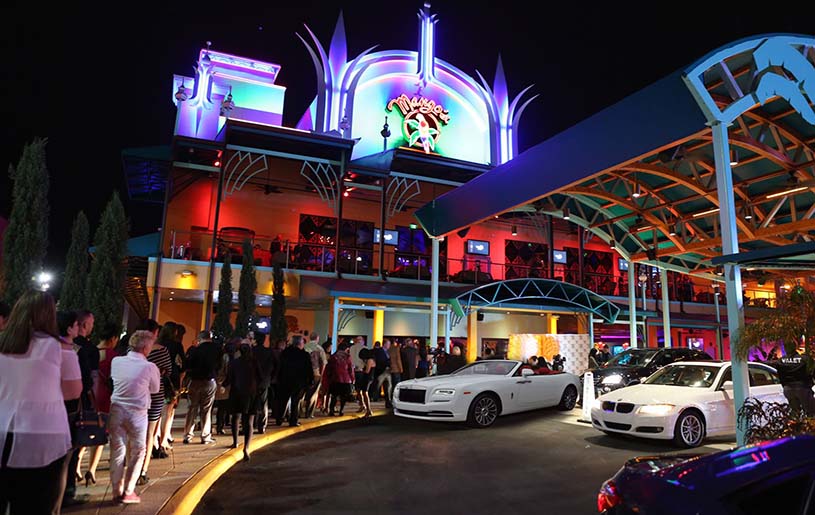 Location: 900 Ocean Dr, Miami Beach, FL 33139, USA
Services:
Mango's Tropical Cafe serves as an iconic establishment along Ocean Drive, celebrated for its spirited Latin melodies, salsa dance fervor, and delectable libations. It offers more of a nightclub experience with a distinctive beachside aura.
Ticket Prices:
Cover charges at Mango's can encompass a spectrum from $20 to $50, contingent on the evening's schedule and special events.
Recommendation: Mango's presents a unique blend of tropical entertainment and beach allure. I would give it a rating of 4.6 out of 5 stars based on my experience.
These three beach party venues each offer something special. LIV at Fontainebleau Miami Beach is a high-end nightclub suitable for those seeking an upscale experience. Nikki Beach Miami Beach provides a luxurious beach experience, especially well-suited for daytime and nighttime celebrations. Mango's Tropical Cafe combines tropical entertainment and beach charm in a distinctive way, leaving a lasting impression. Your choice depends on your preferences, but regardless of which one you choose, you're in for an unforgettable night against the backdrop of the beautiful beach.
Miami Beach undeniably ranks among the world's paramount party destinations, with its beachfront revelries achieving legendary status. Whether you gravitate towards the upscale ambience of LIV at Fontainebleau, the beachside opulence of Nikki Beach, or the effervescent vibes of Mango's Tropical Cafe, an indelible beach party experience awaits. Miami Beach parties cater to a mosaic of tastes, but all share a common thread of effervescent vitality against the backdrop of the majestic ocean. So, don your dancing shoes, immerse yourself in the cadence of the waves, and surrender to the magnetic allure of Miami Beach's party panorama.