Dunedin, nestled on New Zealand's South Island, is a city steeped in history. Its well-preserved historic buildings and world-class museums offer a unique journey back in time. If you're planning a visit, we'll also provide tips on booking your adventures through popular online platforms.
Dunedin's Timeless Appeal
Dunedin's charm lies in its ability to transport you to a bygone era. Before we delve into the historic buildings and museums, let's take a moment to appreciate the city's unique allure.
First Church of Otago: A Gothic Masterpiece
The First Church of Otago is a striking example of Gothic architecture. Erected in 1873, this church stands as an iconic symbol of Dunedin's heritage. Its exquisite stained glass windows and towering spire make it a must-visit for aficionados of architectural marvels.
Dunedin Railway Station: Architectural Splendor
The Dunedin Railway Station is often hailed as one of the world's most beautiful railway stations. Its intricate Flemish Renaissance design, adorned with ornate tile work and stained glass windows, is a testament to the city's commitment to preserving its historical treasures.
Olveston Historic Home: A Glimpse into the Past
Olveston Historic Home is a living time capsule that transports you back to the early 20th century. Painstakingly preserved, this house offers insights into the lives of Dunedin's elite during that era, showcasing their lifestyle, art, and culture.
Otago Museum: A Portal to History
The Otago Museum is a repository of history and science. From exhibits on Maori culture to natural history and celestial wonders, it provides an educational odyssey through time.
Unearthing Dunedin's Historical Gems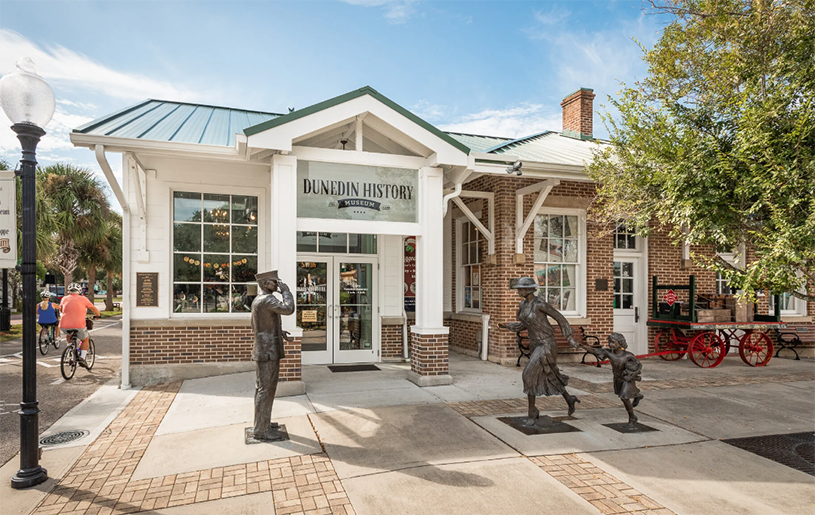 Now that you're captivated by Dunedin's historical allure, let's explore the historic buildings and museums that bring the past to life. For a seamless experience, consider booking your visits through reputable online platforms like Booking.com, Expedia, or Airbnb.
Accommodation with a Historical Flair: The Victoria Hotel
Nestled in the heart of Dunedin, The Victoria Hotel itself is a historical gem. Constructed in 1875, it has been tastefully modernized while retaining its Victorian charm. Booking.com offers a convenient booking platform to secure your stay here, immersing you in Dunedin's historical ambiance.
Architectural Wonder: Larnach Castle
Though slightly outside the city limits, Larnach Castle is a brief drive away and well worth the excursion. You can book guided tours through Expedia, providing insights into the castle's history and the enchanting gardens that surround it.
Art and Culture: Dunedin Public Art Gallery
Dunedin Public Art Gallery, an architectural marvel in its own right, offers free admission. Explore its extensive collection of New Zealand and international art, and marvel at the building's design. You can find additional information about the gallery's exhibitions and events on Airbnb's Experience section, often featuring guided tours led by local experts.
Journey Through Time: Toitu Otago Settlers Museum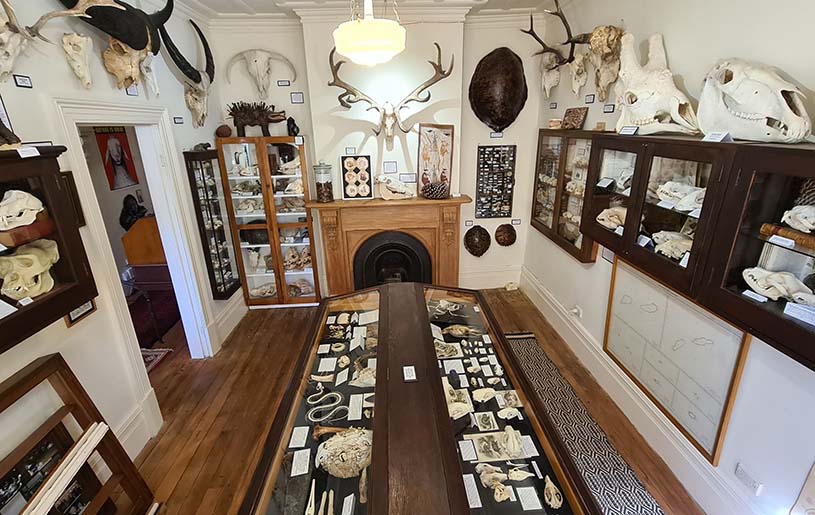 Toitu Otago Settlers Museum, housed within the historic railway station, is a must-visit for history enthusiasts. Uncover the tales of Dunedin's early settlers and Maori heritage. The museum frequently collaborates with Airbnb Experiences for guided tours and interactive sessions, providing a profound understanding of Dunedin's history.
Dunedin's historic buildings and museums offer a captivating voyage through time, enabling you to connect with the city's rich heritage. These experiences, easily accessible through well-known booking platforms, provide an opportunity to appreciate the architectural wonders and cultural treasures that Dunedin holds. So, pack your bags and embark on a historical expedition in Dunedin, where each step leads to a deeper connection with the past, and every building whispers its unique tale.