Nestled gracefully on the shores of the Baltic Sea, Riga, Latvia's bustling capital, is a destination that has long captivated travelers seeking a unique blend of history, architecture, and culture.
Arriving and Getting Around
Air Travel
Touchdown at Riga International Airport (RIX), the primary gateway to this Baltic gem. With direct flights from major European cities, reaching Riga is a breeze. Post-arrival, taxis, airport shuttles, and public transit are readily available to whisk you to the city center.
Public Transit
Discover Riga's efficient public transit network, comprising trams, buses, and trolleys. Invest in an electronic ticket for seamless access to these modes of transport, allowing you to explore the city's many attractions with ease.
Must-See Sights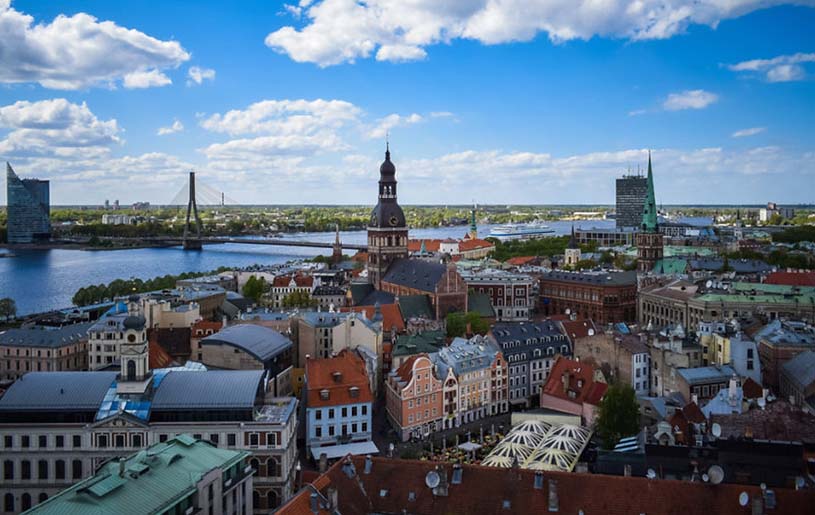 Old Town (Vecrīga)
Riga's historic Old Town, a UNESCO World Heritage site, beckons with its cobblestone streets and rainbow-colored buildings. While there, be sure to visit Riga Castle, St. Peter's Church, and the House of the Blackheads. Don't miss the chance to capture the panoramic views from St. Peter's Church tower.
Art Nouveau District
Riga is renowned for its Art Nouveau architecture, with Alberta iela being the epicenter of this movement. The ornate facades and whimsical designs of these buildings will leave you in awe. Visit the Riga Art Nouveau Museum to delve deeper into this artistic style.
Central Market (Centrāltirgus)
For a taste of local culture, explore Riga's Central Market, one of Europe's largest. Wander among vibrant stalls offering fresh produce, artisanal goods, and traditional Latvian snacks. It's the perfect place to sample local flavors and find unique souvenirs.
Freedom Monument (Brīvības piemineklis)
An enduring symbol of Latvian independence, the Freedom Monument stands tall in the city center. Take a moment to appreciate this iconic landmark and its historical significance.
Riga Art Museum (Latvijas Nacionālais mākslas muzejs)
Art enthusiasts will find solace in the Riga Art Museum, which houses a diverse collection of Latvian and international artworks, including paintings, sculptures, and decorative art from various periods.
Dining and Cuisine
Latvian Delights
Don't leave Riga without trying traditional Latvian dishes at local eateries. Indulge in gray peas with bacon, Latvian rye bread, and the delectable dessert known as rūpniecības žāvētais plūškoks (Riga Black Balsam). Wash it all down with Riga Black Balsam or a local brew for an authentic culinary experience.
Shopping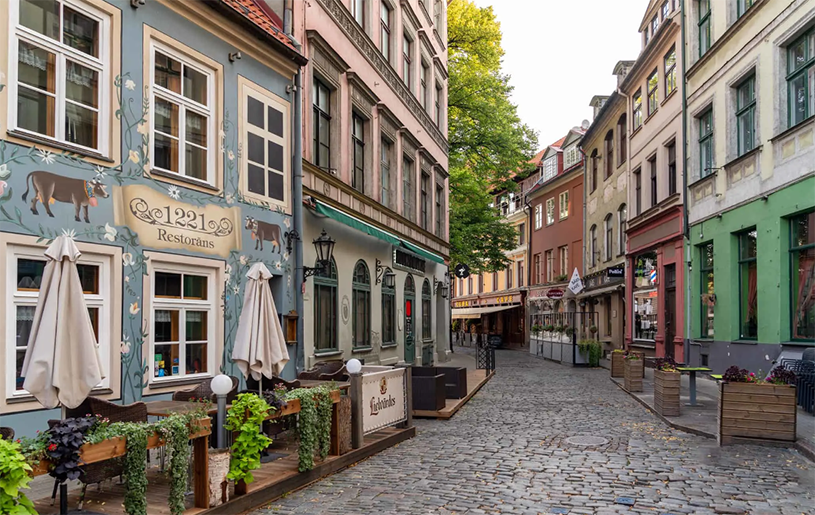 Markets and Souvenirs
Beyond the Central Market, explore Riga's myriad markets and shops for distinctive souvenirs, crafts, and locally-made treasures. Riga Art Nouveau souvenirs, amber jewelry, and linen textiles are among the city's sought-after mementos.
Retail Therapy
Take leisurely strolls along popular shopping streets such as Miera iela and Alberta iela, where you'll encounter boutiques, fashion stores, and specialty shops offering an array of enticing wares.
Safety and Etiquette
While Riga is generally considered safe for tourists, exercise caution and adhere to standard safety measures to safeguard your belongings. Latvians are known for their reserved demeanor, so greet locals with a friendly "Labdien" (good day) or "Sveiki" (hello) to foster goodwill.
Riga, a city that seamlessly fuses history, culture, and modernity, promises a journey of unforgettable experiences. Whether you're traversing the enchanting Old Town, indulging in Latvian cuisine, or marveling at the Art Nouveau architecture, your time in the heart of the Baltics will be nothing short of magical.