Welcome to a captivating journey that winds through the heart of Ireland, immersing you in its enchanting landscapes, rich history, and warm hospitality.
Arrival in Cork City
Our adventure begins in Cork City, the vibrant capital of County Cork. After touching down at Cork Airport, we find our way to cozy accommodations in the city center. Cork offers an array of lodging options, from boutique hotels to charming guesthouses. We opt for a welcoming B&B to experience traditional Irish hospitality firsthand.
Exploring Cork City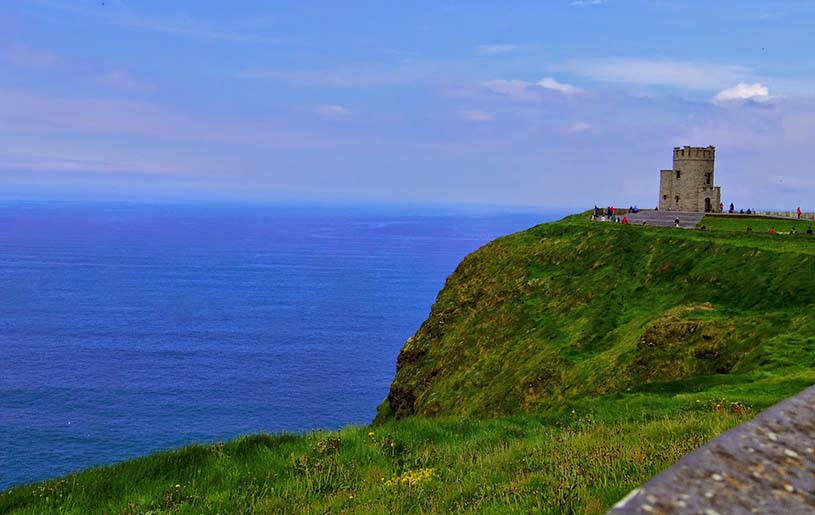 Our second day is dedicated to uncovering the myriad attractions of Cork City. We commence our day at the iconic English Market, a food lover's paradise brimming with artisanal cheeses, fresh seafood, and local produce. We sample traditional Irish dishes, including a hearty seafood chowder and a classic Irish breakfast.
Next, we venture to the historic Cork City Gaol, a former prison transformed into a museum that offers a compelling glimpse into Ireland's past. The remarkably preserved cells and informative exhibits offer insights into the lives of prisoners during the 19th and early 20th centuries.
A Trip to Cobh
Day three sees us embarking on a short train ride to Cobh, a picturesque coastal town steeped in maritime history. Cobh is famously known as the final port of call for the ill-fated Titanic. Our visit begins with a trip to the Titanic Experience, housed in the original White Star Line ticket office, which narrates the poignant story of the Titanic's last voyage.
Following that, we explore St. Colman's Cathedral, a magnificent neo-Gothic church that rewards us with panoramic views of Cobh and Cork Harbour from its tower.
Cork's Countryside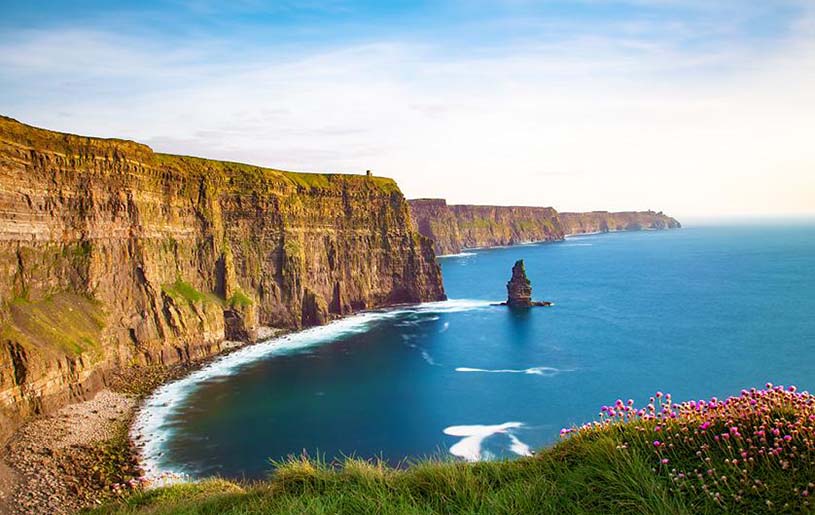 Leaving the urban bustle behind, we embark on a day trip to the breathtaking countryside surrounding Cork. Our first destination is Blarney Castle, renowned for the Blarney Stone, believed to bestow eloquence upon those who kiss it. We ascend the castle's tower to kiss the stone and explore its splendid gardens.
From there, we proceed to the charming village of Kinsale, celebrated for its colorful streets and exceptional seafood dining options. A leisurely lunch by the harbor introduces us to culinary delights such as fresh oysters and fish and chips.
A Taste of Irish Whiskey
Day five takes us on a spirited journey to the Jameson Distillery in Midleton, just outside Cork City. Here, we delve into the history of Irish whiskey and the meticulous distillation process, with the delightful opportunity to sample some of Ireland's finest whiskeys.
In the afternoon, we return to Cork City to explore the Crawford Art Gallery, a cultural gem housing a diverse collection of Irish and international art. The gallery's exhibitions provide a fascinating insight into Ireland's artistic heritage.
A Scenic Drive to West Cork
On the sixth day, we embark on a scenic drive along the Wild Atlantic Way, a coastal route that showcases some of Ireland's most dramatic landscapes. Our destination is West Cork, an area renowned for its rugged coastline, charming villages, and vibrant artistic communities.
Our journey unfolds in the picturesque town of Clonakilty, renowned for its famous black pudding and dotted with artisan shops and galleries.
As our week in Cork draws to a close, we reflect on the diverse experiences and genuine hospitality that have defined our journey. We bid adieu to the city and its captivating surroundings, carrying cherished memories and a profound appreciation for the beauty of Ireland.